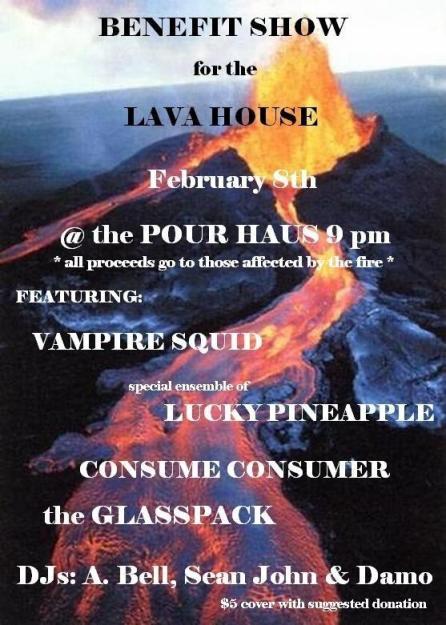 Okay it's too late to even bother, but tonight at the Pour Haus there's a benefit for the LAVA House. Speaking of which, this week's LEO ran an excellent remembrance/timeline/photo essay which really captured what LAVA House meant to those who lived, worked, and spent time there.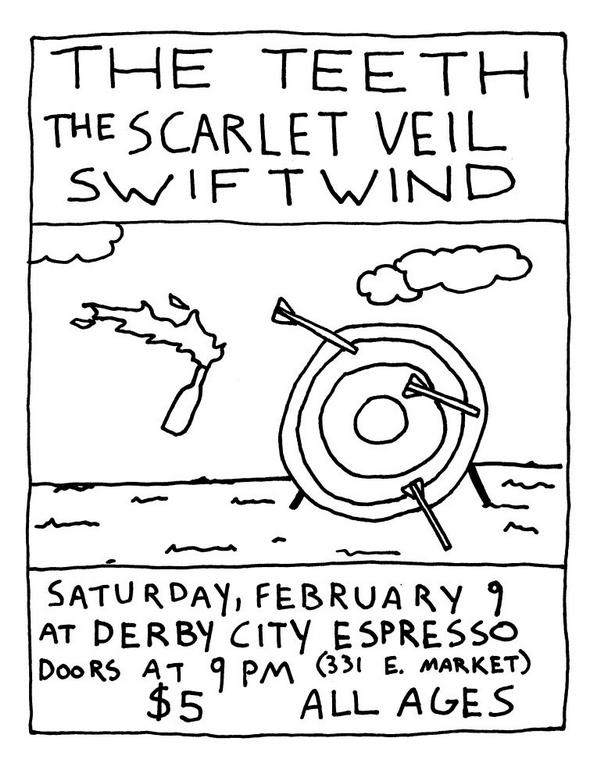 In other shows, there's Slithering Beast, Lincoln & the Lost Prayers (featuring Matt Brown and Thommy Browne, both of whom used to be in Enkindel), and Cougar Express on Saturday at Uncle Pleasant's, starting at 9 pm, $5. Also, the Teeth, the Scarlet Veil, and Swift Wind play Derby City Espresso that night at 9 pm, also $5.
And in more music "news," Velocity ran their annual music issue, with Dead Child on the cover. Unfortunately, what should amount to a cool feature highlighting one of Louisville's best bands get mired down in a bunch of ignorant bullshit, beginning with the silly subhead. Can this band change the way Louisvillians feel about heavy metal? Well, last I checked, there were plenty of metal fans — as well as bands — in Louisville. Even though I'd been away since 1994, I've known that. Kinghorse, anyone? Secondly, the article's main thesis — that it's "so weird" that the guys in Dead Child who are known for their indie rock pedigree are now in a metal band — is ridiculous. Anybody who knows anything about the Louisville scene knows that Dave Pajo and Todd Cook have extensive metal, punk and hardcore backgrounds (hands up who remembers Prophet?). And the rest of the band ain't no slouches, neither.
The rest of the music issue has fair-to-okay features on Nappy Roots and the Broken Spurs — the former with a just-slightly-informative take on the perils of the music biz, the latter with probably the most unfortunate quote I've seen in print in a while — a pointless feature on the kid behind Lexington's You Ain't No Picasso blog (you too can suck at the trough of whatever publicists feed you!), and an even more pointless list of four "influential" records (only four?) from local musicians. Given that LEO's music coverage isn't much better, and that Jeffrey Lee Puckett seems to be going through the motions, I suppose I shouldn't be surprised that Velocity can't deliver any insightful music journalism or criticism either. But that said, it's still kinda sad.
One Response to "Music This Weekend, February 8-10"
Is Jeffrey Lee Puckett Asleep At the Wheel? « State of the Commonwealth Says:
February 16, 2008 at 4:17 pm

[...] my earlier mini-rant in an earlier post about the rather sorry state of Louisville music criticism, the following isn't really that surprising (and, truth be told, isn't really a big [...]
Leave a Reply